How long have you been working for Miralu ?
I have been working for Miralu since May 2010.
What is your position in Miralu?
I started and have worked as a Forklift truck operator during my first 2 years. Then I became Chief operator on the cut to length line for the last 4 years. I have two people in my team.
How would you describe a typical day?
I have a planning which is defined by the order of fabrication. So basically, we receive the coated coils from the production line, then according to the degree of urgency, the delivery date initially planned, I rank the different operations for the whole day. Once cut, the sheets are palletized and packaged and ready to be shipped.
One has to respect the demands of its clients, particularly the tolerances on quantity. Some clients are stricter than others.
We are the last rampart of surveillance before the delivery to the customer. So we have a very important role of Quality control before the delivery.
Since we are working in 2 shifts on this line, there is a phase of transmission of instructions between 2 teams which is very important.
What do you particularly appreciate in your job?
I like the rigorous side of my work. Actually, every customer has different expectations, it is thus necessary to know also the requirements of every customer. And thus know the market on which Miralu intervenes. I also like knowing the global environment of the powder painted market, the evolution of the order book, the competition, the new customers and their new technical requests etc.
There is a very important relational aspect between the services in Miralu. I work in association with the Quality Dept., Purchases, Maintenance, etc. It is important to have a good communication between the services. That helps a lot the collaboration. We work faster and better.
How would you describe the atmosphere in Miralu?
There is a good atmosphere. The working conditions are very good. The factory is clean. People are young and it creates a good dynamics.
Do you have some hobbies?
I mow my lawn! I play soccer with my son. I also cook. Also, I am interested in the economy in general and particularly the stock exchange.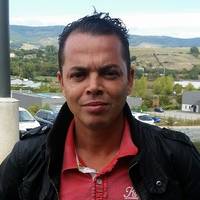 "necessary to know also the requirements of every customer. "